One of the many delights of sifting through old copies of The Sporting News is coming across the cartoons often contained in the publication.
The publication, centered in St. Louis, made a point to tell the story of baseball in every city that hosted a team. In the cartoon below, TSN is celebrating Forbes Field, which debuted on June 30, 1909, and was marking its 50th anniversary in 1959.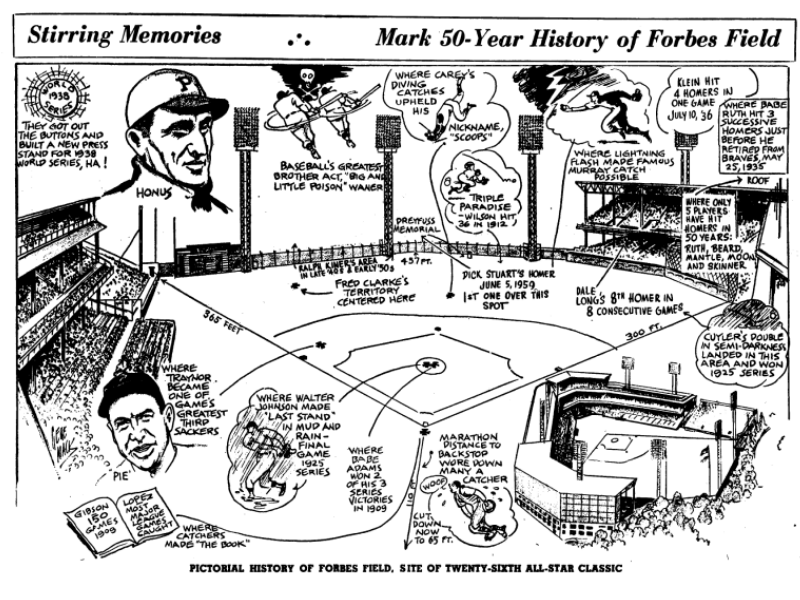 Here's a list of players mentioned in the cartoon:
Honus Wagner
Paul Waner
Lloyd Waner
Max Carey
Pie Traynor
George Gibson
Al Lopez
Fred Clarke
Chief Wilson
Walter Johnson
Babe Adams
Red Murray
Ralph Kiner
Dale Long
Chuck Klein
Babe Ruth
Mickey Mantle
Ted Beard
Bob Skinner
Kiki Cuyler
Consider subscribing to Paper of Record, a digital archive that includes the complete collection of The Sporting News.