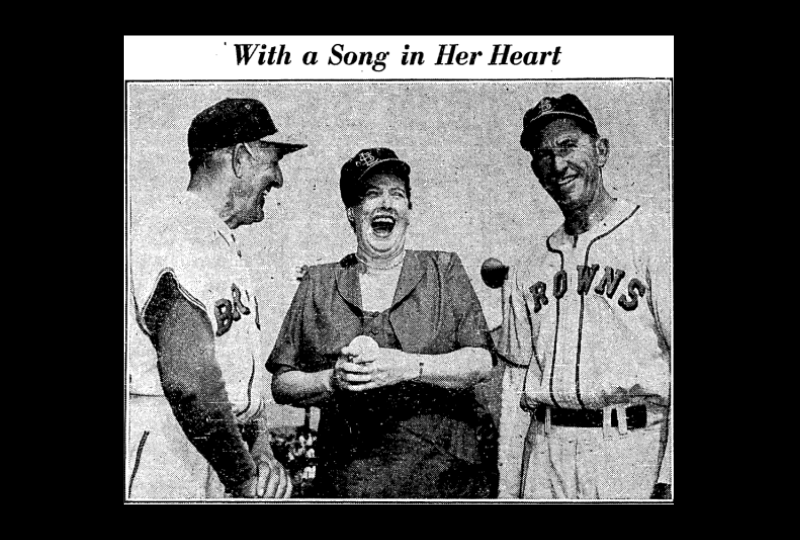 The St. Louis Browns were barely major league caliber in the early 1950s. So much so that after the 1953 season they were sold to a group of businessmen in Baltimore, who moved the team to Maryland.
This photo from spring training in southern California is from March of 1951. It shows St. Louis Browns manager Zack Taylor and coach Johnny "Jack" Tobin with opera singer Helene Traubel, who may have just heard a dirty joke.
Traubel was an avid baseball fan and in 1950 she purchased minority shares in the Browns, for a reported $25,000. She appeared in photos like this to publicize her career on stage, and to help sell tickets for the woeful Browns.